wingstop, nottingham
Slick signage for an up-and-coming fast-casual food chain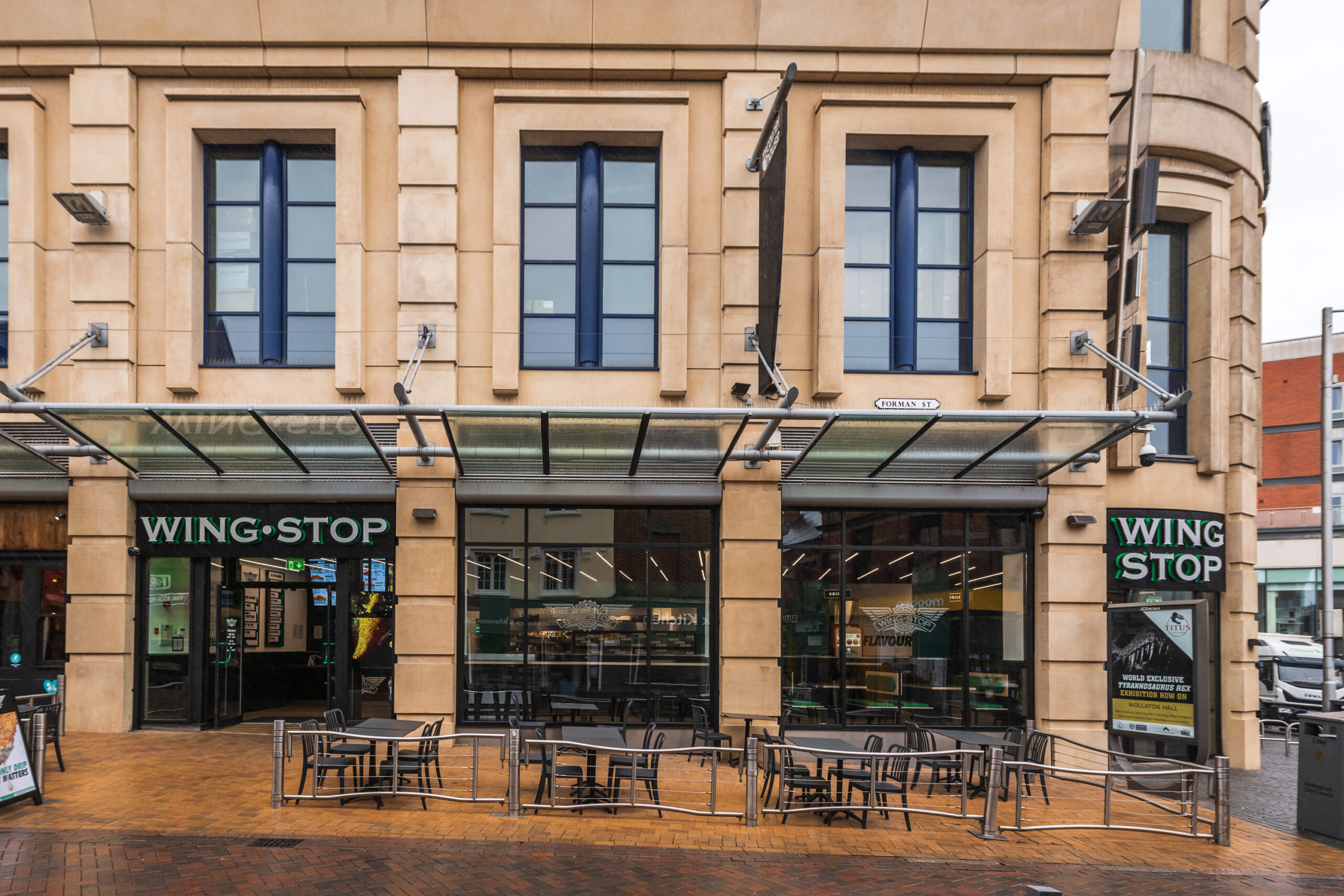 Freshly opened in late June 2022, the Nottingham Wingstop branch has been one of our tastiest fast-casual dining sites to date.
Having worked with the brand since 2018, we've got to know their sense of style, which capitalises on cool graphics and edgy finishes – two things our teams in production know how to do very, very well.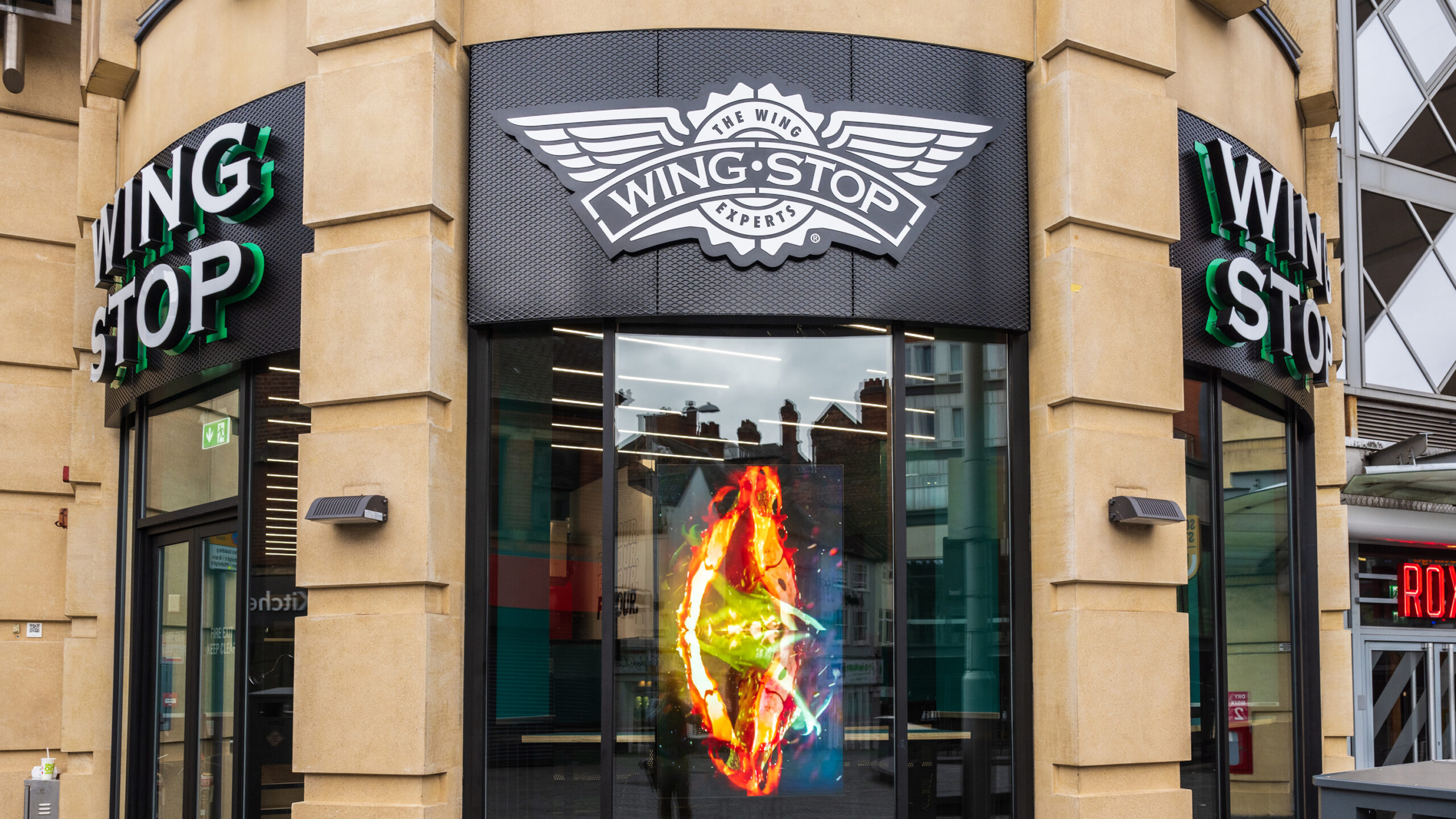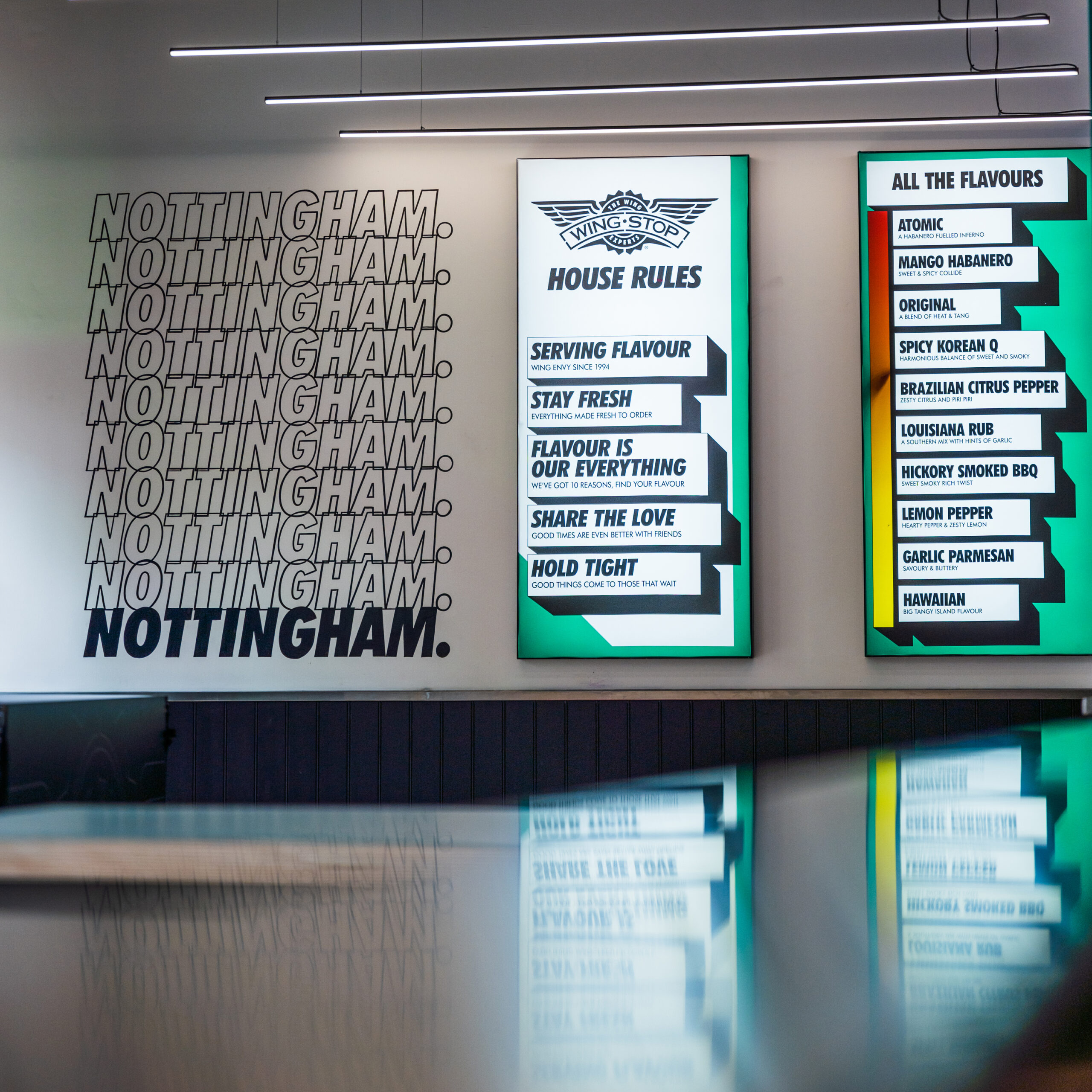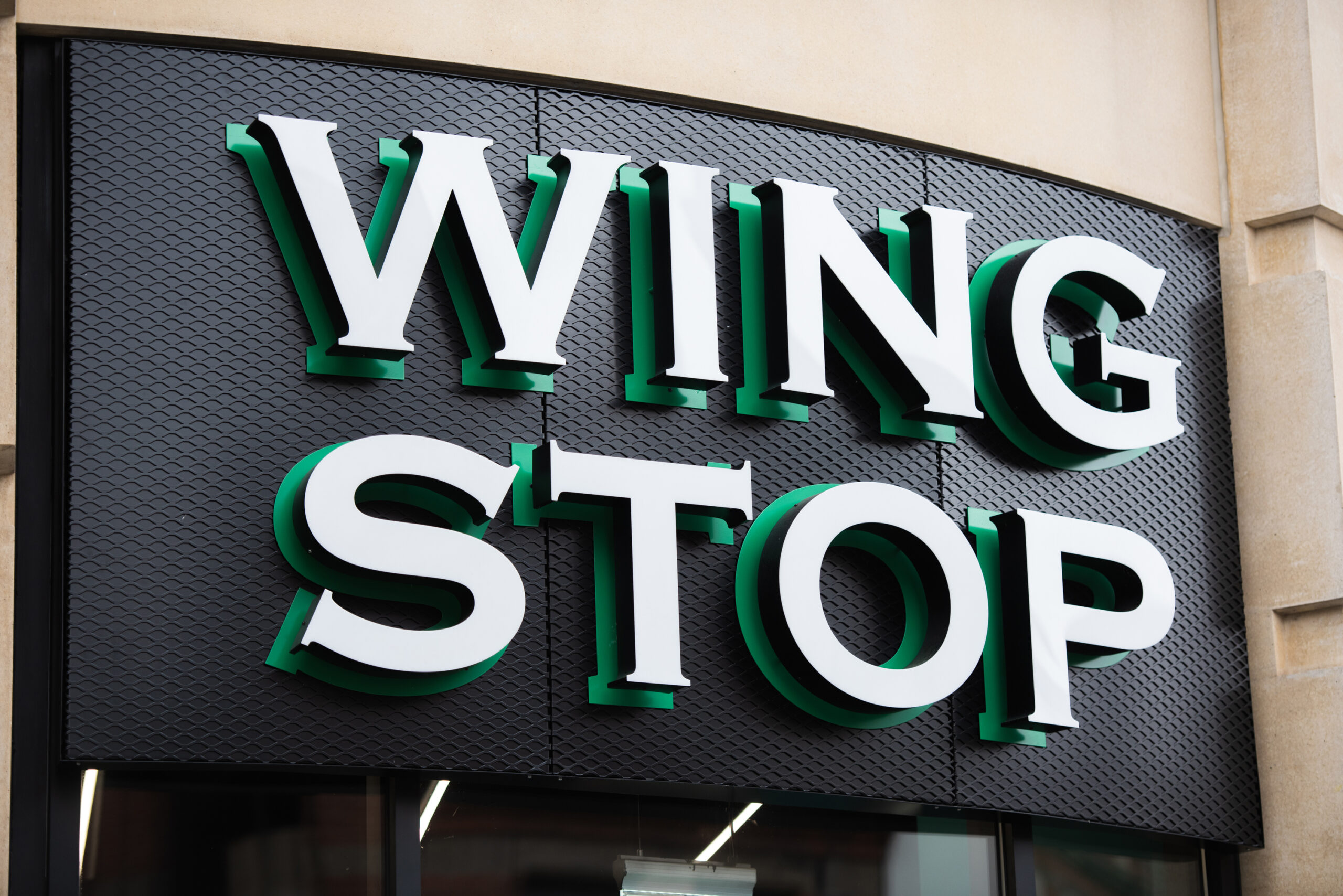 Our brief was to supply signage with elements that pop.
We incorporated expanded mesh into four external fascias – three of which were applied to curved elevations – and added white individual letters with green halo illumination.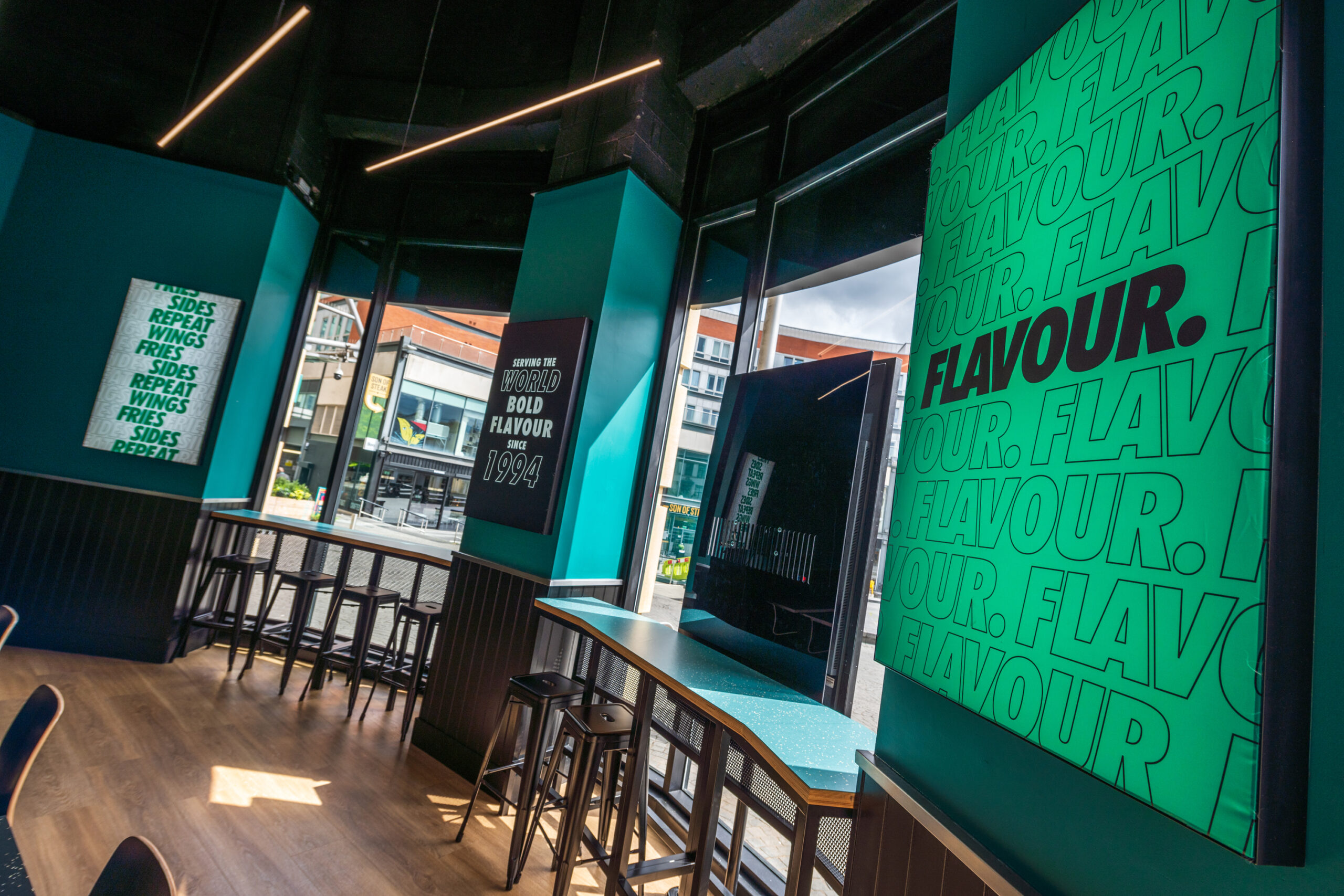 Internals included plenty of unique elements too, including illuminated textile graphic boxes and hand-finished signwriting. Together these elements provided a real variation in materials and finishes throughout for a truly contemporary look.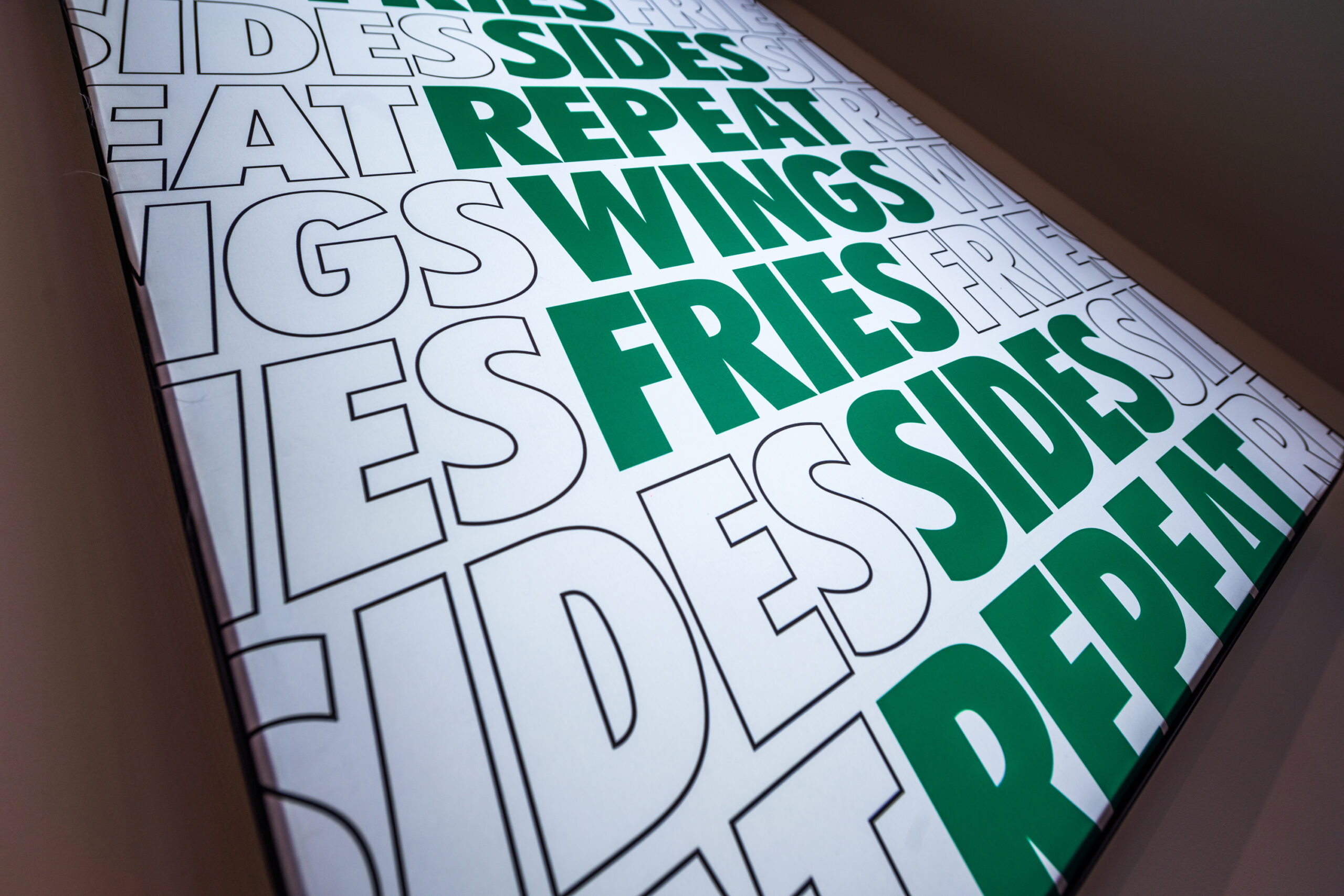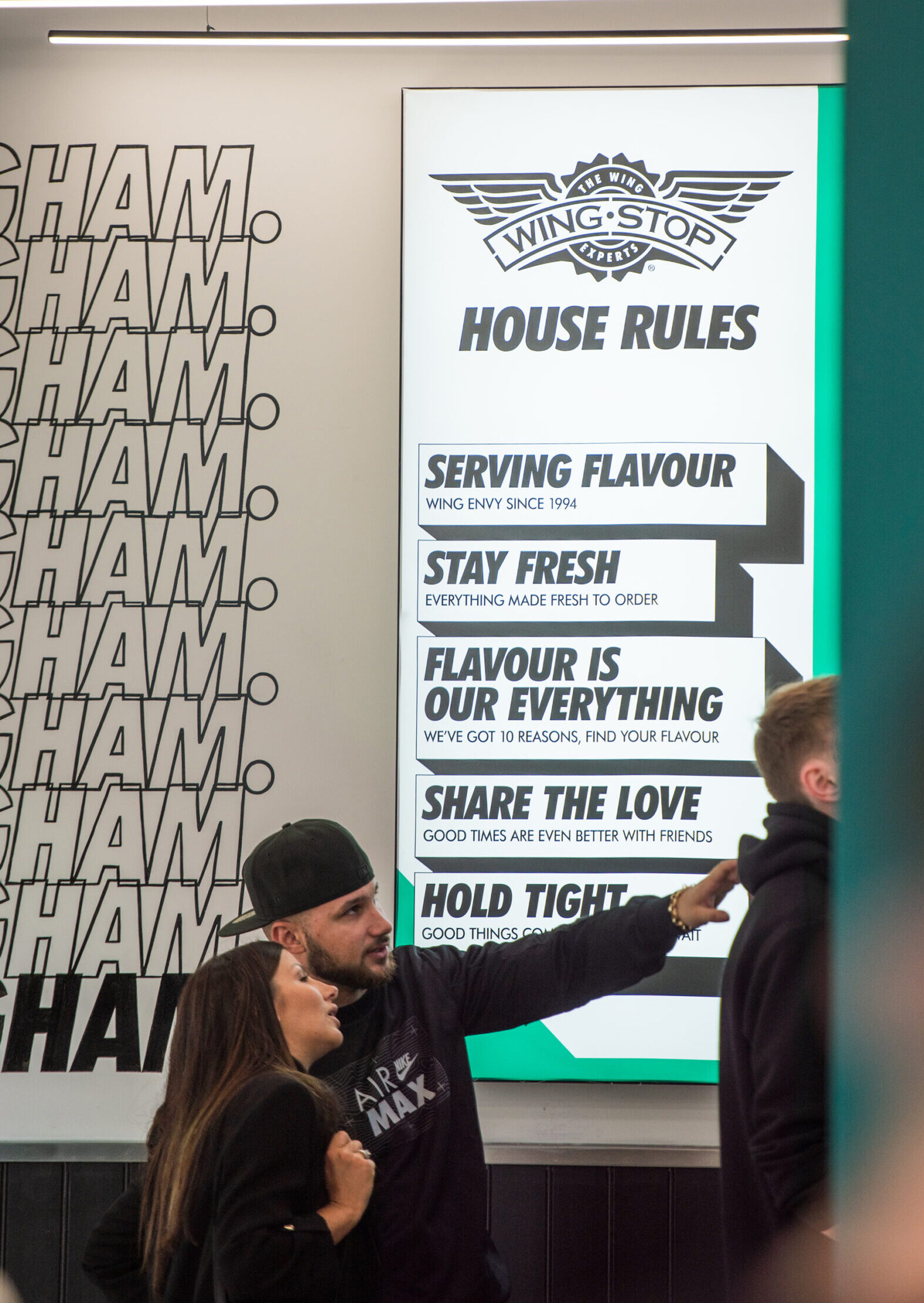 Situated within a pedestrianised area in the city centre meant work permits and MEWPs were required, which added to the challenge. But our clever team worked tirelessly to deliver wow for Wingstop, resulting in a really special site that's gained excessive attention since its opening.