elmbridge arms, weybridge
Our take on town centre pub signage for an up-and-coming pub chain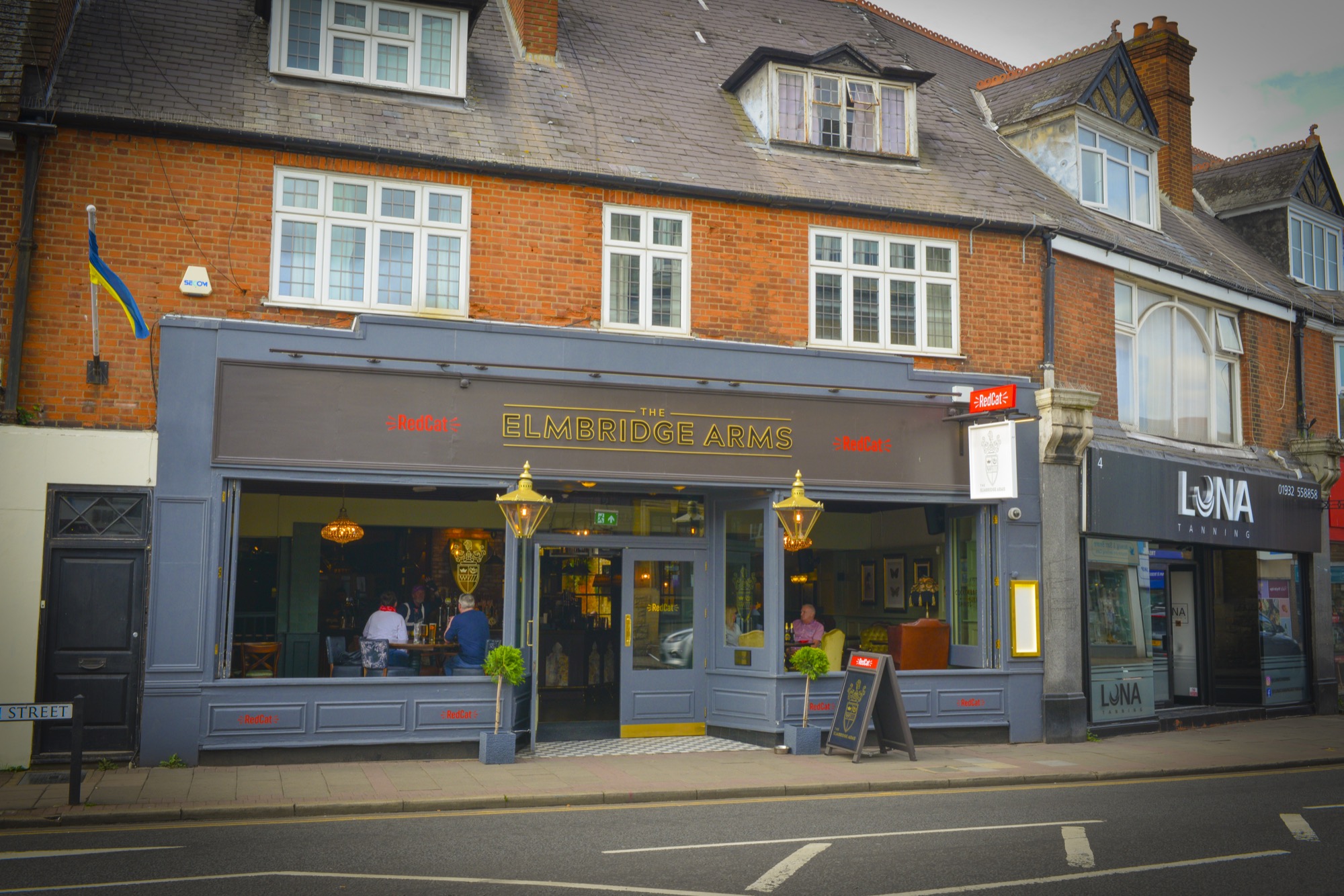 RedCat Pub Company are a vibrant pub group that offer a real point of difference on the high street. We jumped at the chance to work with such an exciting new client!
Their brief for the Elmbridge Arms included a must-have colour palette, and series of signs that commanded attention. At Ashleigh HQ, we worked up a scheme that incorporated premium finishes and carefully considered illumination, plus window and mirror vinyls for further branding opportunities both internally and externally.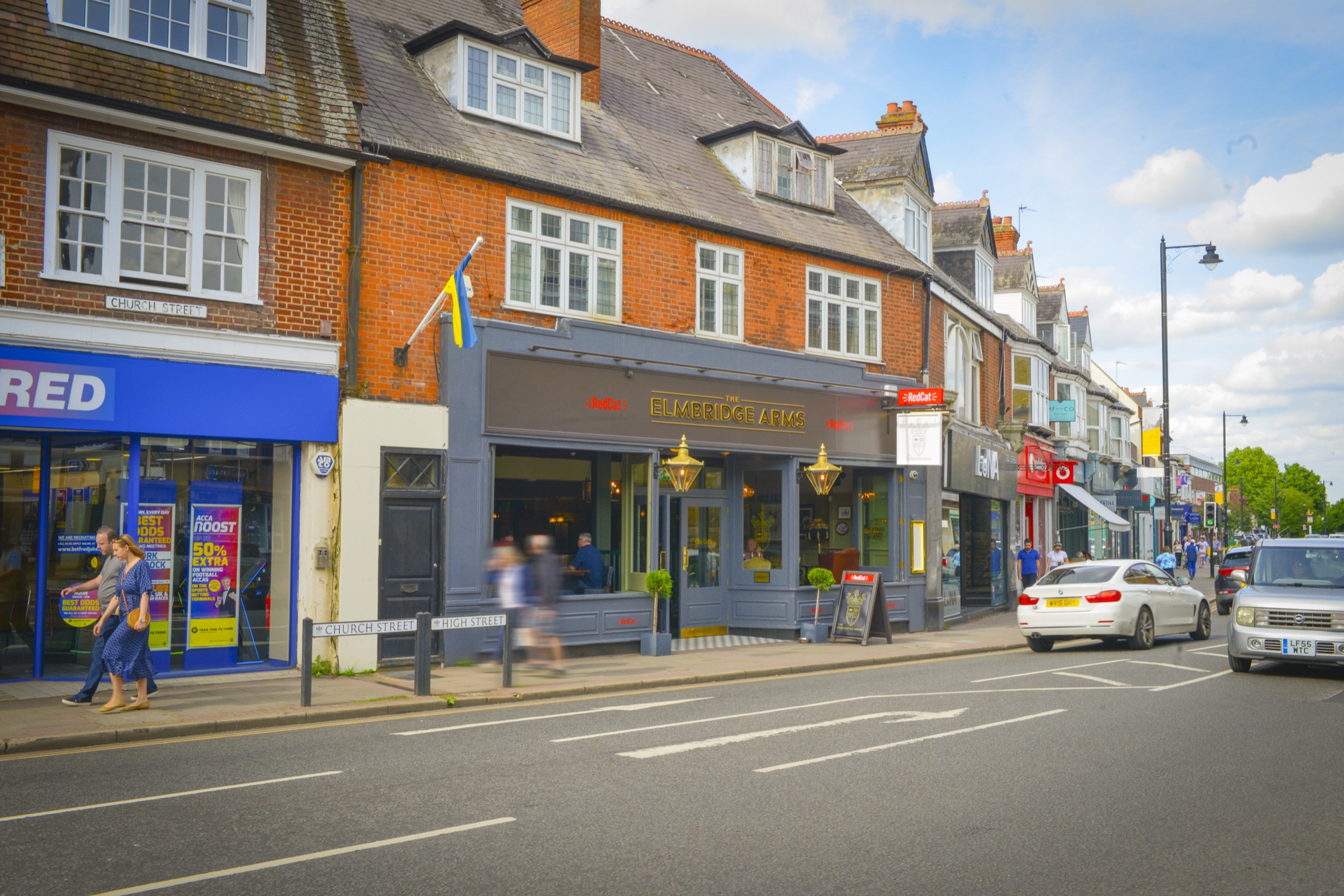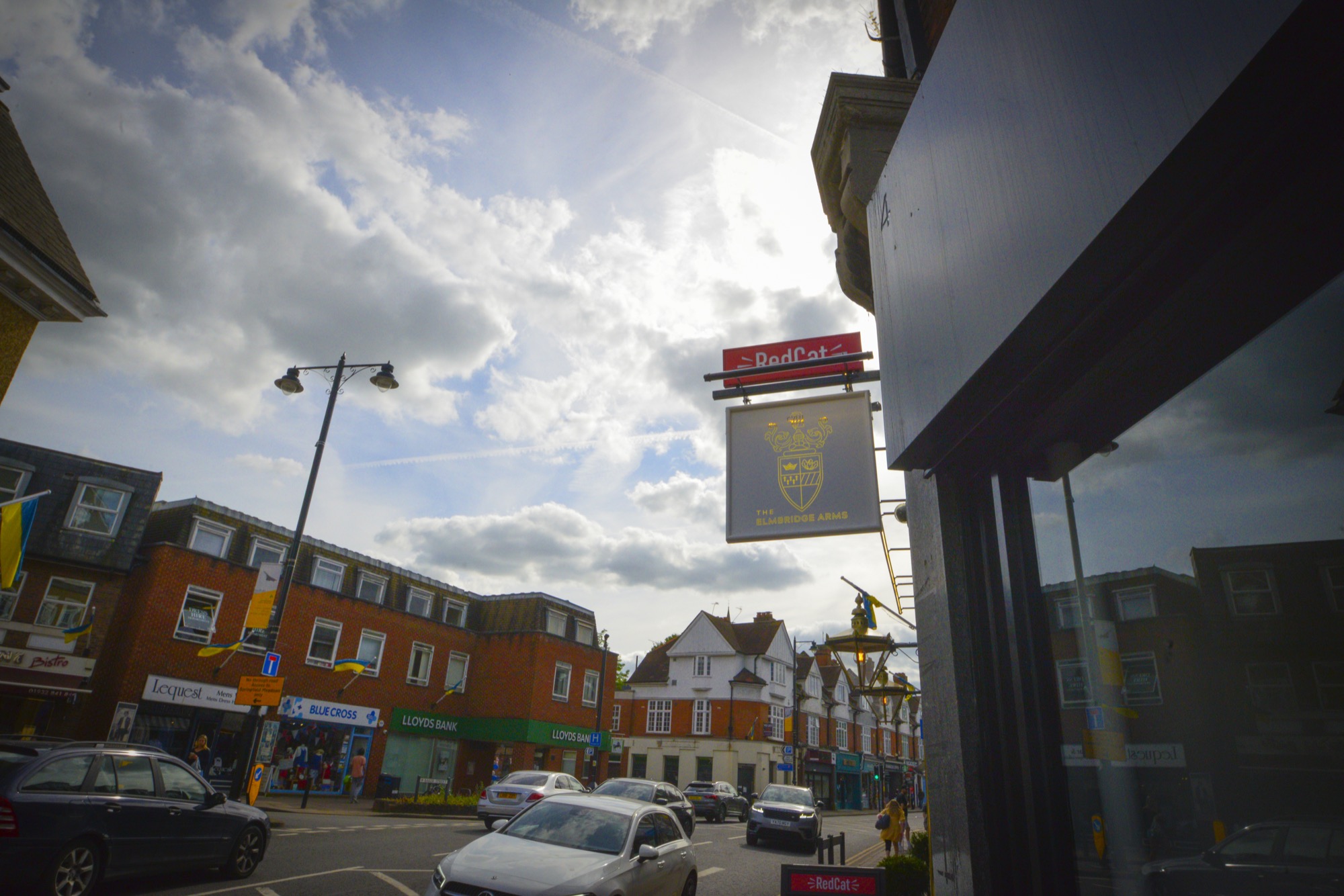 Our work on the Elmbridge Arms has made maximum impact on the high street where it sits. And, since completion in early March 2022, we've been asked to partner with RedCat on a further twenty sites across the UK – a challenge we can't wait to crack on with!