costa coffee, oldham
Drive-thru site signage for one of Europe's best-loved coffee brands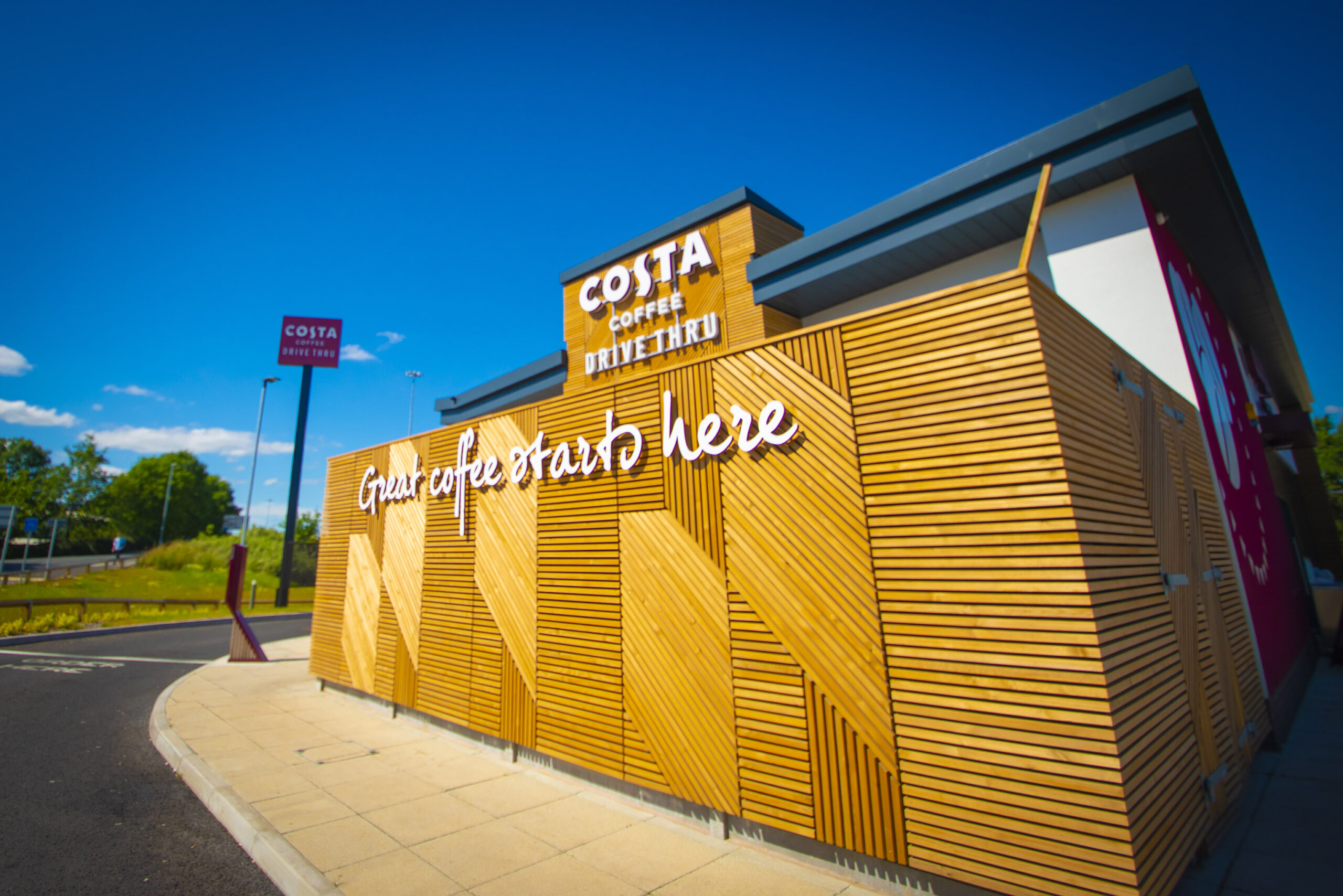 Thanks to an established and successful relationship, Ashleigh have worked closely with Costa to develop a signage manual for a cohesive look and feel across their estate.
The new Costa drive-thru site at Oldham required a full suite of signage, and that's where we rose to the challenge.
As part of the project, we installed a ten metre high pole sign as well as individual roof letters for increased visibility, ultimately attracting attention from the road and enticing customers into the drive-thru.
We opted for clever illumination techniques to make brand slogans stand out against patterned panelling, adding further visual interest to these unique new design elements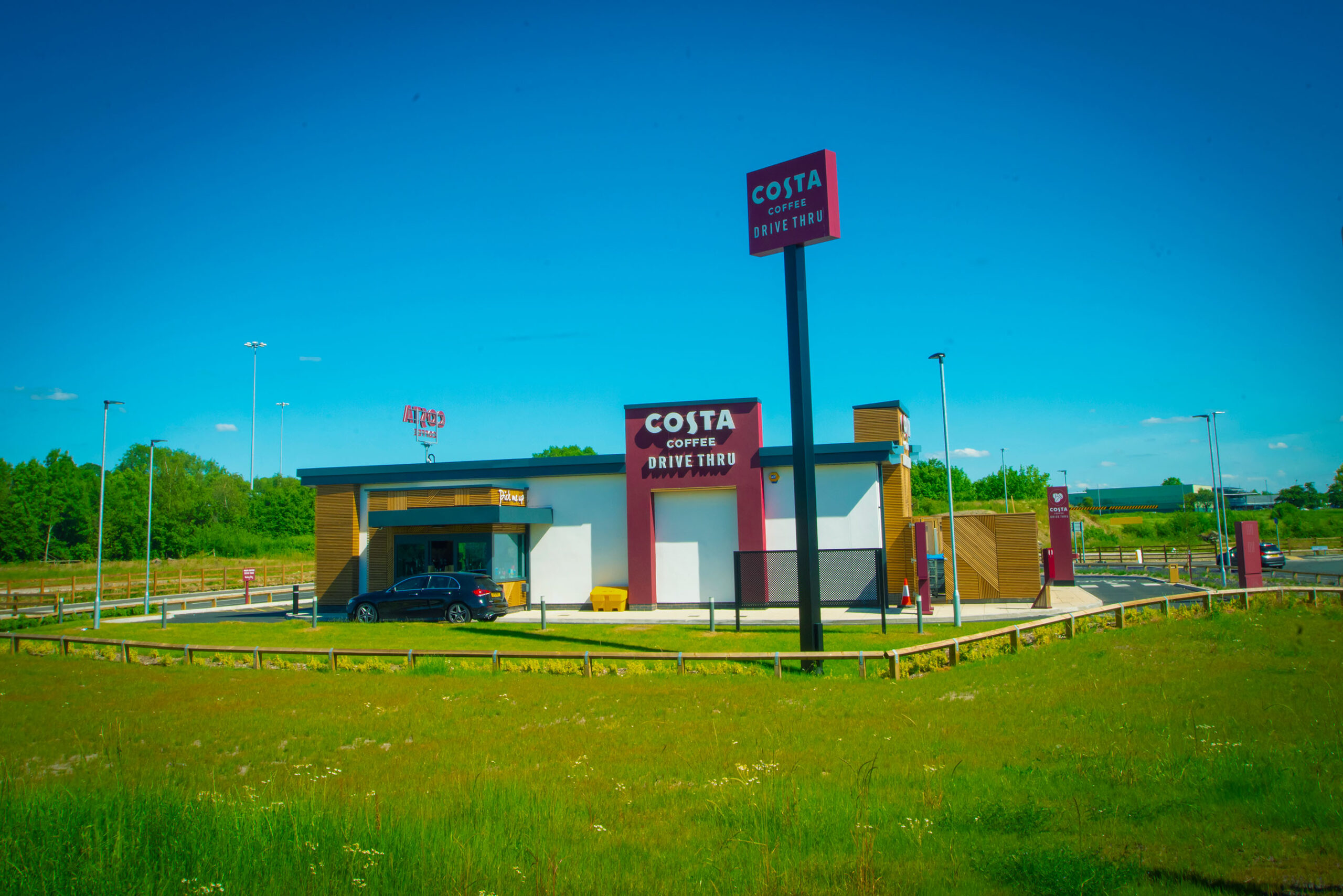 Prior to fixing and fitting, our team completed a specialist survey to determine the type of equipment we'd need to install the pole sign safely. This ensured that our work would be completed correctly, with the safety of everyone on site a priority, whilst our attention to detail in both manufacture and install stages meant these signs would stand the test of time.
We're proud to say that Costa Coffee, Oldham is one of many drive-thru projects we've completed so far for this leading café chain, with more in the pipeline as part of our ongoing partnership.